Did you know that I set up Baking With Spirit two years ago? No? Probably because I forgot to mention that this is your favourite boozy challenge's birthday month. Well, it is. Now go and have a boozy cake to celebrate.
Or, even more fittingly, you could bake one of these clever inventions from September's entries. I asked you all to bake something using an alcohol that you didn't always like as much as you do now - an
acquired taste
. I was worried this wouldn't get a lot of entries because it might require you to bake specifically for the challenge, but was pleasantly surprised. Check out the entries below:
Laura was barking right up my street with this
Chunky Blackberry Hazelnut Crumble
at
I'd Much Rather Bake Than...
She doesn't actually like alcohol at all unless it's baked into food, and says that roasting the blackberries in white wine makes them taste incredible. I might buy some white wine (a taste for which I have not yet acquired) just to try this.
Next we have a new participant in the form of Jennifer from
A Girl Eats World
. She baked this
Bourbon Pecan Pound Cake
; just writing the title is making my mouth water. I'm glad she entered because it made me discover her blog, and I hope she comes back to enter BWS again!
These
Rum and Raisin Cinnamon Rolls
were entered by Elizabeth at
Elizabeth's Kitchen Diary
. Click through to read about her lifetime of struggles, and eventual triumph, with these rolls. Elizabeth is another newbie to the challenge (I'm pretty sure, at least...) so let's welcome her along.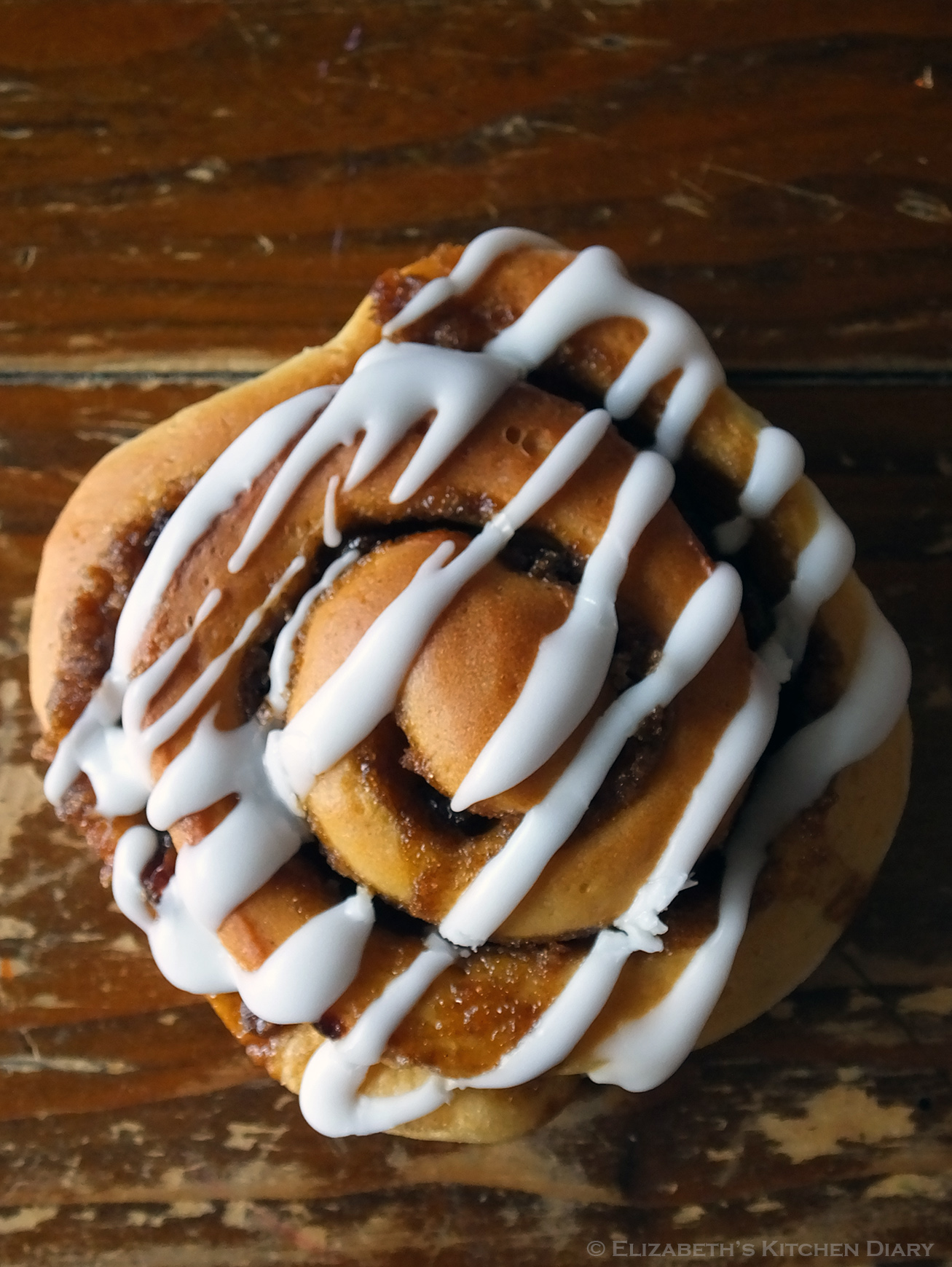 Just in the nick of time I managed to enter this
Ginger Beer Cake
(after leaving my memory card at home during a week long holiday). I never liked beer until very recently, and the Newcastle Brown Ale I used here went down very well both in the cake and as I sipped at the leftovers.
Lucia at
Tortadirose
says her acquired taste is rum. She's showcasing it in this delicious looking
Italian Apple Cake
, which uses yoghurt and rum - a variation I might have to try.
That's it for this month! Thanks to all those who took part. Come back on Wednesday to find out what I have in store for next month's challenge.
If you're interested in taking over Baking With Spirit and hosting for a month, don't hesitate to get in touch.